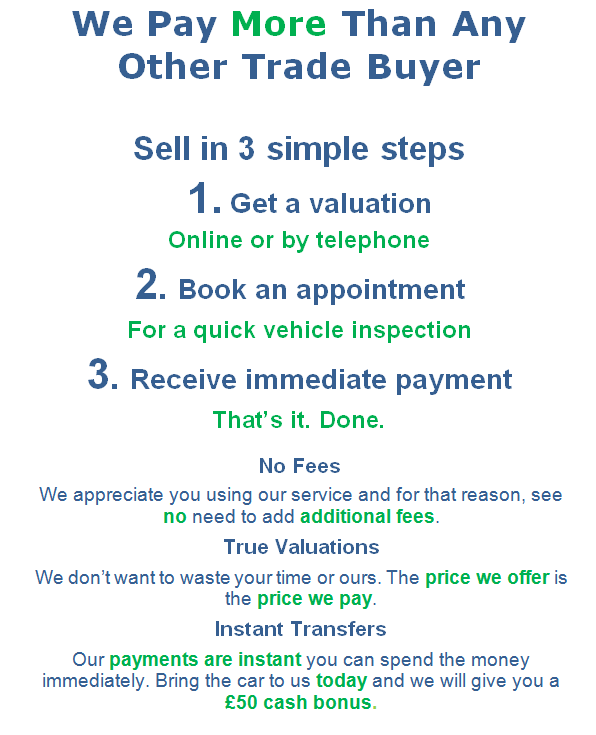 How do I sell my van
m3commercials are your first port of call when you want to sell your van and get paid today.
You can sell your van in just single day with this straight-forward three-step system;
Get an online or telephone valuation
Arrange for the van to be inspected
Supply banking info and get paid today
This whole process can often be completed in under and hour – so if you want a secure, easy way to sell your used van today call m3commercials now – 01276 28001 or just complete the form above;
Sell Your Van – Arrange a Valuation
Your van details will be entered into our software which searches through the database of car sales to provide a relative valuation based on current market conditions.
The valuation, or trade price, will be valid for around a month and is an initial valuation subject to the live inspection.
Selling a Van – Arrange for an Inspection
Now your van has a valuation it is time to confirm that valuation with a live vehicle inspection. This inspection can be carried out at your home, or place of business, or you are welcome to visit the m3commercials lot for the inspection and then avail yourself of our complimentary* taxi service.
The live vehicle inspection is carried out in order to confirm the initial valuation price. Once the inspection is complete you will have the initial valuation confirmed or adjusted – depending on the outcome of the inspection the price may go up or down.
In order for the purchase to be completed you will need to produce the following at the inspection;
The van's logbook (V5 Reg Doc)
Current, valid MOT cert.
The van's service history, if this is applicable
Past maintenance records, invoices and MOTs (where applicable)
Having completed the van inspection m3commercials will inform you of the final valuation and you are then in a position to complete the sale and receive your payment
Sell Your Van Quickly – Payment Received
m3commercials use the FPS system (Faster Payment Service) for all our payments. We use this bank payment transfer service because it;
is accepted by all major high street banks
is the easiest, quickest and most secure transfer method
protects you from the risk of carrying around cash
means you don't need to wait for a cheque to clear
The transfer is made as soon as the inspection is completed and you are happy with the valuation and unless noted differently in the terms of the sale, ownership of the van will not be transferred to m3commercials until the payment has cleared through your account.
So to sell your used van quickly and easily and receive payment today call m3commercials without delay – 01276 28001 or get started by completing the form above.
*up to £50 value and subject to conditions